Rhizome Networks is a software company located in Israel. The company develop the Content Glass platform and establish applications on top of this platform and with state-oriented sharing in mind
Rhizome Networks established in 2009 by Gilad Tiram.
On its first phase the company developed a java based software for establishing a virtual-workplace. These days the idea of teams that run the entire life cycle of a company remotely was new and the company could not raise the capital for continuing with this complicate project.
Few years later company started to work on Content Glass platform and launched its first version, that was mainly use for creating apps that add additional layers of information and visuality to websites.
These days company focus on applications built upon version 2 of content-glass platform.
This includes "Clicks", "Requests" and more to come.
We change the way web user experience information. The classic web metaphor of information is made of sites - information is centralized is end points that link with each other.
The Content-Glass metaphor of information is made of layers. The information is all around us, in contextual layers and may be exposed or act depending of given conditions. Any piece of information can be anywhere relevant. Web use meet with information when relevant. You don't bring user to the information (to the website), you bring information to the user wherever user is.
GET OUT OF THE CAVE, STOP SHARING ON WALLS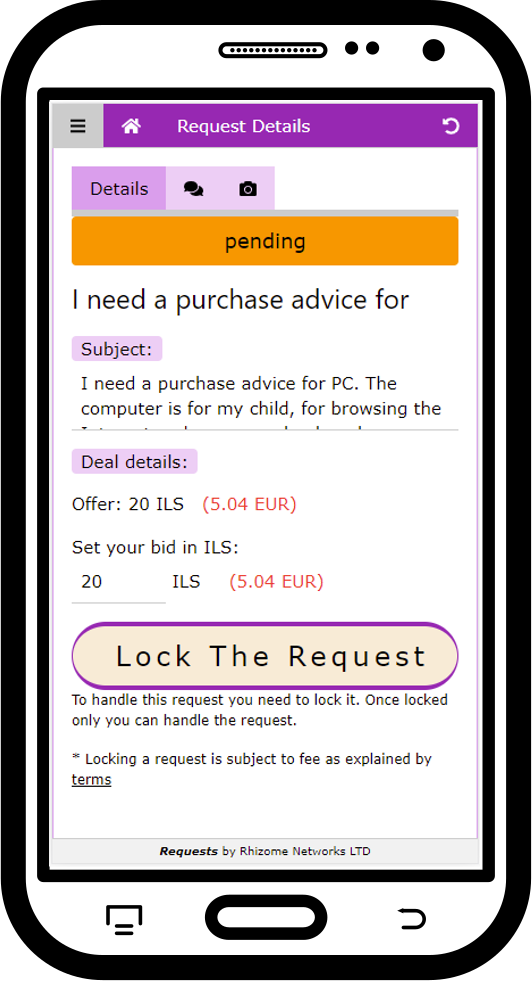 Get started with Requests
New
Whet can you do with Requests?
Requests is a web and mobile app that brings together two types of users. Requesters and Helpers.
Requester: get help by posting a Request for help. Request can be of any topic, need help with online services, need for purchase advice, need fo software support, need help with homework and more.
Helper: view Requests and earn money from solving simple issues.
Set your bid and lock the requests you want to handle.
Help the requester and collect the agreed fee. You pay only for locking requests. Requester's payment is all yours.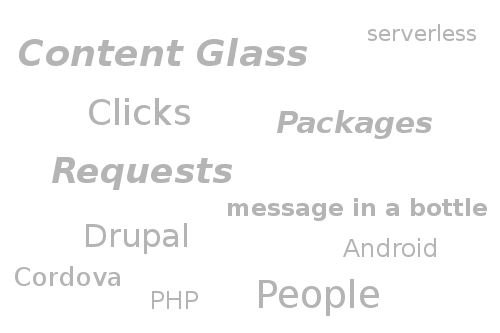 Rhizome Networks is specialized in developing complex data services using Drupal content management framework. We combine Drupal, PHP, JavaScript, CSS, HTML together with inhouse developed technology to develop decoupled apps and web services.